Felicia Piacente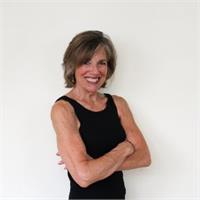 Describe yourself in three words: Balanced, passionate, optimistic.
Why do you teach Yoga? Because yoga teaches me.
What inspires you? My children, my work, and the first day of spring.
What's the scariest thing on your bucket list? Holding handstand in the middle of the room.
Where did you get your training/certifications? ISHTA at Thrive:RYT 500;RYT200,Prenatal; Thai Yoga Massage Level 1
Felicia, 500RYT, has been teaching at Thrive since 2009. Her positive energy and direct instruction inspire students to pay close attention to alignment while keeping a light-hearted and spirited way. Felicia's classes focus on balancing a strong physical practice with mental well-being and fun!
Felicia Piacente instructs the following:
Practice flow yoga in a heated room to increase heart rate and sweating. The heated room helps open and stretch your tightest muscles. Expect unique sequences and chill time.




Vinyasa yoga sequences and core strengthening sets. Become more aware of how core strength supports a healthy spine, increases mobility and the feeling of being light. Sequences are designed for a deeper understanding of engaging the core; breathing deeper to support core strength and vitality; and gaining more abdomen and lower back strength and flexibility.

Class Level-Beginner/Intermediate:

Great for students new to yoga with some experience in the basic postures (asana) and yogic breathing and experienced students with a regular practice who are comfortable with sequenced sets and are interested in integrating various yoga techniques for a deeper experience. Modifications and intermediate variations are offered.

Classes will include:
•Beginner and intermediate variations of the foundational poses including arm balances and inversions.
•Beginner and intermediate pranayama techniques and longer pranayama sets such as:ujjayi pranayama (victorious breath; 3-part breath; bhastrika pranayama (bellows breath); and kapalabhati pranayama (breath of fire).
•Yoga techniques to explore awareness of the energetic body (chakras)Self-awareness techniques to de-stress and become more present.




Vinyasa Flow Yoga and targeted core strengthening sets combine to stretch, build and maintain a variety of muscles from your pelvis to your shoulders. Using dynamic movement, breathing and repetitions, this class is perfect for students practicing arm balances and for cross training. Expect unique sequences and a wide range of music.

Sweat Factor: 9
Chill Factor: 5

Intermediate class best suited for experienced students with a regular practice; comfortable with sequenced sets and interested in integrating various yoga techniques for a deeper experience.




Popular flowing style of yoga known for practicing deep breathing and increasing self-awareness, as well as fitness. Students who like moving with breath to build heat, strength, and flexibility favor vinyasa yoga. Expect unique sequences and a wide range of music.

Sweat Factor: 8

Chill Factor: 5




$79* | Members get 20% discount

*additional $20 materials fee to be paid in cash on the first day of class

Experience the meditative properties of knitting: presence, simplicity, mindfulness.

No previous knitting skills necessary. Over four weeks, participants will learn how to master the basic 'knit' stitch. Through repetition and practice, students will use forgiving and colorful yarn to create a beautiful 12 inch X 12 inch square. Individual squares will be joined together to make and donate a recovery blanket to a family or individual in need to promote healing from loss or illness. The group will determine the recipient of the blanket. By the end of the series, students will be able to use their skills, needles, and remaining yarn to independently knit a simple beginner scarf (instructions will be provided). Sign up and join the fun!

Knit-911 is available throughout the progression. Dropped stitch? Confused? Need support? Bring your knitting to any of Felicia's classes, and after class she will help you back on track!