Yoga for Healthy Backs
This class is taught by: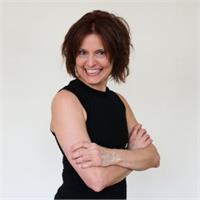 Describe yourself in three words:
Fun, inquisitive, seeker
Why do you teach Yoga?
It keeps me present and young at heart. No other job in the world requires me to consciously breathe all day long.
What inspires you?
Children, anyone who asks questions
Where did you get your training/certifications?
I have several certifications and have attended yoga workshops and trainings in all different styles since 1987. The biggest influence on my skill as a teacher has been from teaching yoga to thousands of students over the last 15 years-On the job training. My style is derived from the yoga tools that are the most effective and most pleasureable ways to live a conscious, healthy and loving life.
Studio owner;
Yoga Training Director and an E-RYT500, susan has studied various yoga styles and yoga fusion formats for more than 25 years, including Baptiste Power Vinyasa, ISHTA, Kundalini, Yin, Restorative, Prenatal, Yoga Nidra and Therapeutic Yoga. Susan teaches within the framework of Kriya yoga using the tools of the 8-limbs of yoga. Her classes class are sequenced uniquely to inspire strength, flexibility and conscious awareness. Expect your yoga practice to surprise you.
Susan is the creator, director and lead trainer of the Thrive Yoga Teacher Trainings. Thrive Yoga Trainings have graduated more than 300 yoga teachers who today continue to uniquely influence yoga in America (and other countries). Thrive Yoga Trainings specialize in helping students discover and develop their unique voice as a human being and as a yoga teacher.
$79 | Members get 20% discount
Register for: April 18, April 25, May 9, May 16
Join our Healthy Backs 4-part series to understand how to feel strong and flexible in your backbending postures, on and off of the mat. Learn the modifications for postures and methods for healthy movements of your spine that are specific to you! Ask questions about the poses that "just don't feel right".
This smaller, more intimate, and hands-on therapeutic workshop series is perfect for yoga beginners or seasoned students who experience discomfort, pain, or physical symptoms anywhere in the body associated with spinal issues such as:
- Spinal Stenosis
- Degenerative Disc Disease
- Herniated Disc
- Spinal Kyphosis
- Sciatica
- Sprain
- Back Strain
Through Therapeutic Yoga Postures, breathing practices, and other yoga techniques such as pratayahara (mind, body and sense connection), visualization and meditation, you will:
- Relieve pain
- Gain strength and flexibility in surrounding muscles and
connective tissue
- Experience new freedom in your spine
- Learn to tailor yoga practice for your condition and
comfort
- Relieve tension and discomfort in your back from stress and emotions
- Heal and revitalize your body
- Improve sleep and concentration
Open to everyone and all levels.