Open Hatha with Yoga Nidra ($12)
This class is taught by: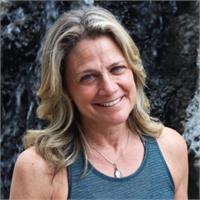 Describe yourself in three words: grounded, loving, and playful.
Why do you teach Yoga? It's the place where I am my most authentic self. I want to share that with others so they can be their perfect authentic selves as well.
What inspires you? Deep love and pure joy!
What's the scariest thing on your bucket list? I don't really have a bucket list. Each experience allows me to grow and brings me to new places, so my "bucket list" is constantly expanding and changing.
Where did you get your training/certifications? Thrive Yoga 200 hour teacher training. Reiki I, II, and Holy Fire Master training from Om Chakrah in Frederick Md.
30 minutes of Hatha Yoga and 30 Minutes of Yoga Nidra.
In Hatha Yoga you will explore postures (asanas), breathing exercises and energy balance (pranayama). Instruction includes pose alignment, relaxation techniques, concentration, and meditation. Yoga Nidra is a guided meditation practice that will train you to become systematically and increasingly aware of your inner world. Yoga Nidra has been shown to reduce tension, anxiety, and most of the symptoms associated with Post Traumatic Stress Disorder. The state of Nidra is often said to be equivalent to four times as much deep, restorative sleep.
Sweat Factor: 3
Chill Factor: 10
Upcoming classes: