Open Vinyasa ($12)
This class is taught by: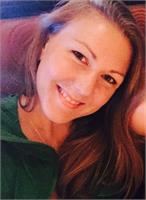 Describe yourself in three words: Optimistic, caring and loving.
Why do you teach Yoga? Because yoga is a gateway to your true self.
What inspires you? I am inspired by my friends and family, change of any kind also inspires me.
What's the scariest thing on your bucket list? Sorry...I don't have a bucket list: whatever comes my way, I suppose.
Training/Certifications: Thrive 200RYT
Laura Galvin is a compassionate person whose classes are focused on breath, being at peace, she aims to give "me time" to her class in a demanding life and of course have fun! My goal is to help other be comfortable in their bodies and be inspired to expand their ideas of what the body and mind are capable of. I hope people will step off the mat feeling balanced, secure and at peace. Namaste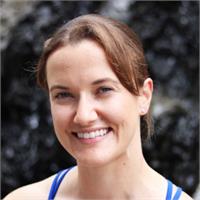 Describe yourself in three words: Adventurous, Playful, Empathetic
Why do you teach Yoga? Yoga came to me at a low point in my life, picked me up, brushed me off, and taught me how to see the light in myself and others again. I hope to impart this healing energy and practice to others, so that they too can don their rose-tinted glasses.
Something surprising about you: My greatest dream is to become an astronaut, even though I'm terrified of heights.
What inspires you? Music, art, philosophy, poetry, literature, science, nature, astronomy, the ocean, great acts of love, the human experience, everything to some extent.
What's the scariest thing on your bucket list? Scuba diving with great white sharks… outside of the cage!
Where did you get your training/certifications? I will be receiving my 200-hr certification from Thrive Yoga in December of 2016 and am certified in Reiki I & II.
Maureen loves to use her science and psychology background to enhance the more esoteric components of yogic practice. Everyone is given the freedom to explore their individual inner and outer worlds on the mat, while enjoying a peaceful community atmosphere in a safe space. Classes feature unique and creative sequences with focus upon the breath and meditation to promote stress relief, balance, and tranquility in mind, body, and spirit.
Popular flowing style of yoga known for practicing deep breathing and increasing self-awareness, as well as fitness. Students who like moving with breath to build heat, strength, and flexibility favor vinyasa yoga. Expect unique sequences and a wide range of music.
Sweat Factor: 7
Chill Factor: 5
Upcoming classes: