Open Hatha ($12)
This class is taught by: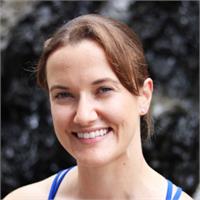 Describe yourself in three words: Adventurous, Playful, Empathetic
Why do you teach Yoga? Yoga came to me at a low point in my life, picked me up, brushed me off, and taught me how to see the light in myself and others again. I hope to impart this healing energy and practice to others, so that they too can don their rose-tinted glasses.
Something surprising about you: My greatest dream is to become an astronaut, even though I'm terrified of heights.
What inspires you? Music, art, philosophy, poetry, literature, science, nature, astronomy, the ocean, great acts of love, the human experience, everything to some extent.
What's the scariest thing on your bucket list? Scuba diving with great white sharks… outside of the cage!
Where did you get your training/certifications? I will be receiving my 200-hr certification from Thrive Yoga in December of 2016 and am certified in Reiki I & II.
Maureen loves to use her science and psychology background to enhance the more esoteric components of yogic practice. Everyone is given the freedom to explore their individual inner and outer worlds on the mat, while enjoying a peaceful community atmosphere in a safe space. Classes feature unique and creative sequences with focus upon the breath and meditation to promote stress relief, balance, and tranquility in mind, body, and spirit.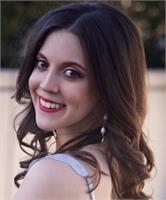 Describe yourself in three words:
Creative, Centered, Loving
Why do you teach?
I have been practicing yoga since the age of 7. It's something that I have always fallen back to, no matter where I find myself in life. My goal as a teacher is to guide others, and encourage them to discover their own personal connection to yoga. I want our practice together to elevate my student's lives and wellbeing - like it has done for me.
What is something surprising about you?
I am a singer-songwriter, it's one of my soul's passions. Don't be surprised if I end our session with a soothing melody!
What inspires you?
Music and nature inspire me, both energetically and emotionally.
What's the scariest thing on your bucket list?
Skydiving is certainly up there! One day I'll finally have the courage to cross that one off my list.
Where did you get your training/certification?
Thrive Yoga 200 YTT. I am continuing my training with their 300-Hour Program. It has been such an inspiring experience I never want to stop learning!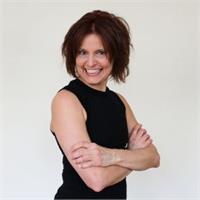 Describe yourself in three words: Fun, inquisitive, clairvoyant
Why do you teach Yoga?
It keeps me present and young at heart. No other job in the world requires me to consciously breathe all day long.
What inspires you?
Children, anyone who asks questions
Where did you get your training/certifications?
I have several certifications and have attended yoga workshops and trainings in all different styles since 1987. The biggest influence on my skill as a teacher has been from teaching yoga to thousands of students over the last 13 years at Thrive. My style is derived from the yoga tools that are the most effective and most pleasurable ways to live a conscious, healthy and loving life.
Studio owner; Susan has lived a healthy lifestyle for more than 30 years. Yoga Training Director and an E-RYT500, Susan has studied various yoga styles and practices for more than 25 years, including Baptiste Power Vinyasa, ISHTA, Kundalini, Yin, Restorative, Prenatal, Yoga Nidra and Therapeutic Yoga. Susan's classes are sequenced uniquely to inspire strength, flexibility and conscious awareness. Expect your yoga practice to surprise you.
Susan is the creator, director and lead trainer of the Thrive Yoga Teacher Trainings. Thrive Yoga Trainings have graduated more than 300 yoga teachers who today continue to uniquely influence yoga in America (and other countries). Thrive Yoga Trainings specialize in helping students discover and develop their unique voice as a human being and as a yoga teacher.
A well-rounded yoga class exploring postures (asanas), breathing exercises, and energy balance (pranayama). Classes include training in: pose alignment, relaxation techniques, concentration, and meditation. Expect to improve your overall sense of well-being.
Sweat Factor: 7
Chill Factor: 7
Upcoming classes: