iRest: Yoga Nidra
This class is taught by: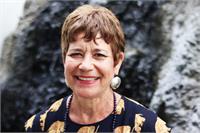 Describe yourself in three words: Kind, hopeful, happy.
Why do you teach yoga? It's not about looking a certain way but yoga is about tapping into the essence of who you really are. I teach to continue to learn. The more I practice and learn the more I lean toward prioritizing "Being" practices that focus on meditation, pranayama, Yoga Nidra, restorative yoga and feeling balanced on and off the mat.
What inspires you? Beauty and being outside in Nature inspires me. The simple beauty and perfection in a flower or watching birds at my feeders.
Julie believes yoga is for everyone. It is her mission to honor and embrace each student's search for self awareness. Julie's aim is to teach with compassion, love and a sense of humor. Find your inward feeling and outward spreading of joy in each individual accomplishment through yoga and interactions out in the world.
$79 | Members get 20% discount
$25 for single class drop-in | Members get 20% discount
iRest Yoga Nidra is a roadmap of meditative self inquiry appropriate for all levels of practitioners.
Explore your own unique feelings, thoughts and images learning to discern, recognize and welcome what is spontaneously trying to emerge.
Set your personal intention/desire and connect to the aspect of ourselves that is always peaceful and at ease.
The practice may be used to rest, heal, reduce stress, sleep better or let go of what no longer serves you.
Class format:
breaking down and talking about meditation ( handouts)
gentle movement and breath practice to transition to stillness
meditation
access to recorded sessions!