Warm Hatha - Beginner/Intermediate
This class is taught by: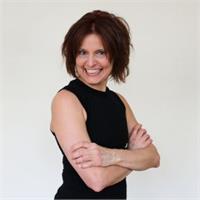 Describe yourself in three words:
Fun, inquisitive, seeker
Why do you teach Yoga?
It keeps me present and young at heart. No other job in the world requires me to consciously breathe all day long.
What inspires you?
Children, anyone who asks questions
Where did you get your training/certifications?
I have several certifications and have attended yoga workshops and trainings in all different styles since 1987. The biggest influence on my skill as a teacher has been from teaching yoga to thousands of students over the last 15 years-On the job training. My style is derived from the yoga tools that are the most effective and most pleasureable ways to live a conscious, healthy and loving life.
Studio owner;
Yoga Training Director and an E-RYT500, susan has studied various yoga styles and yoga fusion formats for more than 25 years, including Baptiste Power Vinyasa, ISHTA, Kundalini, Yin, Restorative, Prenatal, Yoga Nidra and Therapeutic Yoga. Susan teaches within the framework of Kriya yoga using the tools of the 8-limbs of yoga. Her classes class are sequenced uniquely to inspire strength, flexibility and conscious awareness. Expect your yoga practice to surprise you.
Susan is the creator, director and lead trainer of the Thrive Yoga Teacher Trainings. Thrive Yoga Trainings have graduated more than 300 yoga teachers who today continue to uniquely influence yoga in America (and other countries). Thrive Yoga Trainings specialize in helping students discover and develop their unique voice as a human being and as a yoga teacher.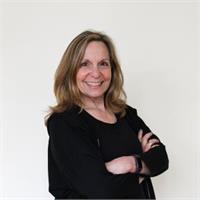 Describe yourself in three words: Optimistic, determined, direct.
Why do you teach Yoga? It's made such a difference in my own life. I really wanted to share.
Something surprising about you: Tough marketing professional by day. Confident, compassionate yoga instructor by night.
What inspires you? People's ability to see the best in any situation, to overcome challenges and adversity and to experience life to its fullest.
What's the scariest thing on your bucket list? Hmmm, dying to do flying trapeze but not sure I have the nerve.
Trainings/Certifications: ISHTA YOGA AT THRIVE YOGA 500HR

Jane teaches with a blend of confidence and compassion. She inspires her students to find presence and balance on and off the mat through asana, breath awareness and meditation. Jane is supportive and encouraging regardless of students' level of practice. Her hands-on adjustments help you feel proper alignment and allow you to go deeper into the poses.
In 2016 Jane received a certificate of completion from Duke Integrative Medicine's Integrative Yoga for Seniors program and she's a member of the International Association of Yoga Therapists. Jane teaches regularly at Thrive and teaches a weekly active adult aging class at the Ben Gaither Senior Center. In 2012 she formed her own company Sarasvate, whose mission is to help people live with greater clarity and prevent memory-related diseases like Alzheimer's. She's aligned with the Alzheimer's Research and Prevention Foundation and has created a niche in yoga and brain health.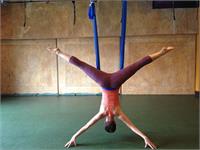 Describe yourself in three words: Dynamic, compassionate, ballsy.
Why do you teach Yoga? Nothing beats the feeling of an amazing yoga practice opening the body, mind, and spirit, to their full state of connection with all-being. To act as a guide for people to find that practice within themselves is the most amazing gift!
What inspires you? I am constantly and consistently inspired by the passionate, beautiful human beings around me in my community. I love to empower people around me to take the reins on bringing their passions into the world. Passion is one of the most powerful forces for change, and I will always be inspired by its depths.
Where did you get your training/certifications? I started my training in yoga at Charm City in Baltimore, MD. I deepened my understanding of the energetic arts with Berkley Springs, WV-based Somatic Energy Therapies, and took my 500-hour yoga therapy training with Inner Domain of Bethesda, MD. My aerial yoga certification is from Kaya Wellness and Yoga in Rehoboth Beach, DE, and I have taken advanced teaching immersions with Flow Yoga in Washington, DC. I continue to learn from clients and co-workers on a daily basis.
Jessica has completed over 500 hours of study in yoga therapy, with a background in Ayurveda. She is certified in VaihAyasa Aerial Yoga, and uses the support of aerial silks in private and group sessions to bring deeper alignment, and support on both emotional and physical levels. Jessica has been studying Polarity Therapy since 2010, and is finishing a three-year program that culminates in an international board certification. She has been studying herbalism, and wildcrafting medicines since early 2014.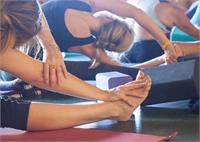 A well-rounded yoga class exploring postures (asanas), breathing exercises (pranayama) and energy balancing, in a room gently heated to around 78 degrees. Classes include training in: pose alignment, relaxation techniques, concentration, and meditation. Expect to improve your overall sense of well-being.
Sweat Factor: 8
Chill Factor: 7
Upcoming classes: