Vinyasa and Yin
This class is taught by: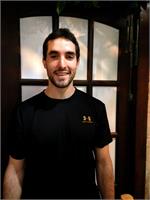 Describe yourself in three words: Playful, Caring, Grounding
Why do you teach Yoga? I teach yoga because it is my passion to spread love and connection. I try to open space in my classes for compassion, intuition gratitude and integration in each student and often feel gitty in doing so. Yoga has been a blessing to me and I would like to help offer that gift to the world.
Something surprising about you: I was diagnosed with a spinal infection when I was 19. The infection eroded parts of my Lumbar Vertebra in my back. I went through 4 months of healing and decided that I was going to teach yoga. I wanted to help people to mindfully move and love their bodies and furthermore, to intuitively self-heal. That was when my real "Yogic Path" began.
What inspires you? Community, The human body, vulnerability, intuition, travel, nature, the unique nature of each individual, animals ( including humans)...
What's the scariest thing on your bucket list? Highlining over canyons
Where did you get your training/certifications? Kripalu 200 Hour YTT July 2013
Kevin, 200RYT, offers classes that are soulful, energetic expressions of life and yoga. He allows space and intention for creative expression and development of your own yogic practice, while celebrating the connection we each bring as individuals into one community. His connection to intention and meditation is clear and allows each yogi to know themselves on a deeper level.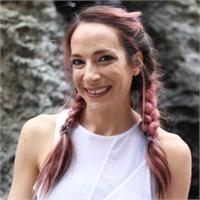 Describe yourself in three words:
Ether, Air, Fire
Why do you teach Yoga?: Yoga has helped give me what I like to call my "phoenix moment," rise from my ashes and overcome trauma; first feeling physically stronger, then mentally, then spiritually. As a teacher I want to help provide a space where others can reconnect with themselves and reclaim their bodies.
Something surprising about you: ...have you heard me laugh?
What inspires you?: I recently learned that a butterfly must struggle out of its cocoon in order for it to be able to fly. I think that is a beautiful reminder that sometimes in life we need to struggle in order to develop our ability to fly.
What's the scariest thing on your bucket list?: Scuba diving
Training/Certifications: 200 YTT from Thrive, Reiki Level 1&2, Currently enrolled in 300 YTT at Thrive,Thai Yoga Massage Level 1, Aerial Yoga Level 1 and 2
Traci uses yoga as a way to heal past traumas and reconnect with her true self. She integrates aspects of emotional and trauma sensitive yoga as she approaches each of her classes and also enjoys making connections to the different charkas and elements. Traci creates a loving and safe space for her students to discover just how strong they really are (inside and out!).
A flowing yoga sequence that explores the contrast between movement and stillness. Begin by building heat in the body through a vigorous vinyasa practice that strengthens the major muscle groups within the body, and then move into the stillness of Yin to promote growth, clear energetic blockages, and enhance circulation. Sequences will target the connective tissue, specifically ligaments and tendons in the joints and spine. Great as a therapeutic practice.
* Unique
Sweat Factor: 8
Chill Factor: 8