Hot Vinyasa - Beginner/Intermediate
This class is taught by: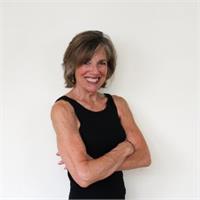 Describe yourself in three words: Balanced, passionate, optimistic.
Why do you teach Yoga? Because yoga teaches me.
What inspires you? My children, my work, and the first day of spring.
What's the scariest thing on your bucket list? Holding handstand in the middle of the room.
Where did you get your training/certifications? ISHTA at Thrive:RYT 500;RYT200,Prenatal; Thai Yoga Massage Level 1
Felicia, 500RYT, has been teaching at Thrive since 2009. Her positive energy and direct instruction inspire students to pay close attention to alignment while keeping a light-hearted and spirited way. Felicia's classes focus on balancing a strong physical practice with mental well-being and fun!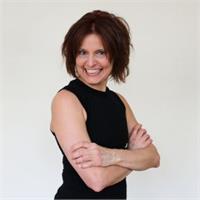 Describe yourself in three words: Fun, inquisitive, clairvoyant
Why do you teach Yoga?
It keeps me present and young at heart. No other job in the world requires me to consciously breathe all day long.
What inspires you?
Children, anyone who asks questions
Where did you get your training/certifications?
I have several certifications and have attended yoga workshops and trainings in all different styles since 1987. The biggest influence on my skill as a teacher has been from teaching yoga to thousands of students over the last 13 years at Thrive. My style is derived from the yoga tools that are the most effective and most pleasurable ways to live a conscious, healthy and loving life.
Studio owner; Susan has lived a healthy lifestyle for more than 30 years. Yoga Training Director and an E-RYT500, Susan has studied various yoga styles and practices for more than 25 years, including Baptiste Power Vinyasa, ISHTA, Kundalini, Yin, Restorative, Prenatal, Yoga Nidra and Therapeutic Yoga. Susan's classes are sequenced uniquely to inspire strength, flexibility and conscious awareness. Expect your yoga practice to surprise you.
Susan is the creator, director and lead trainer of the Thrive Yoga Teacher Trainings. Thrive Yoga Trainings have graduated more than 300 yoga teachers who today continue to uniquely influence yoga in America (and other countries). Thrive Yoga Trainings specialize in helping students discover and develop their unique voice as a human being and as a yoga teacher.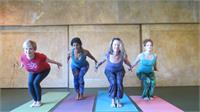 Practice flow yoga in a heated room to increase heart rate and sweating. The heated room helps open and stretch your tightest muscles. Expect unique sequences and chill time.
Upcoming classes: