Yoga Rookie: Hot Vinyasa for Beginners (ENROLLMENT)
This class is taught by:
Dave Bowen a Certified ISHTA Yoga Instructor and has studied world philosophies for human potential and transformation since the early 90s. Dave's classes will help you explore calm strength. Dave studies Vipassana Meditation as taught by S.N. Goenka in the tradition of Sayagyi U Ba Khin.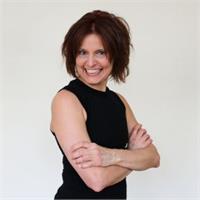 Describe yourself in three words:
Fun, inquisitive, seeker
Why do you teach Yoga?
It keeps me present and young at heart. No other job in the world requires me to consciously breathe all day long.
What inspires you?
Children, anyone who asks questions
Where did you get your training/certifications?
I have several certifications and have attended yoga workshops and trainings in all different styles since 1987. The biggest influence on my skill as a teacher has been from teaching yoga to thousands of students over the last 15 years-On the job training. My style is derived from the yoga tools that are the most effective and most pleasureable ways to live a conscious, healthy and loving life.
Studio owner;
Yoga Training Director and an E-RYT500, susan has studied various yoga styles and yoga fusion formats for more than 25 years, including Baptiste Power Vinyasa, ISHTA, Kundalini, Yin, Restorative, Prenatal, Yoga Nidra and Therapeutic Yoga. Susan teaches within the framework of Kriya yoga using the tools of the 8-limbs of yoga. Her classes class are sequenced uniquely to inspire strength, flexibility and conscious awareness. Expect your yoga practice to surprise you.
Susan is the creator, director and lead trainer of the Thrive Yoga Teacher Trainings. Thrive Yoga Trainings have graduated more than 300 yoga teachers who today continue to uniquely influence yoga in America (and other countries). Thrive Yoga Trainings specialize in helping students discover and develop their unique voice as a human being and as a yoga teacher.