Yoga Rookie: Basics for Beginners (ENROLLMENT)
This class is taught by: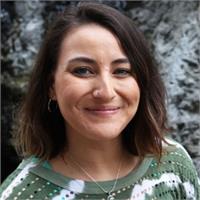 Describe yourself in three words: Fun, Sweet, Strong.
Why do you teach yoga? It is a precious opportunity to spread light. Our world needs it!
Something surprising about you: I'm adopted and was born in Asuncion, Paraguay!
What inspires you? Human potential. Living with Intention and seeing it in action in myself and in others. Transformation. Knowing it is always at our fingertips. Music. Art.
What is the scariest thing on your bucket list? Writing a one woman show. Performing my own words on stage. In front of people. As an actor, it is much easier for me to perform other people's words. But mine? Totally different story!
Where did you get your certifications? 200 hour Thrive Yoga! Quarter Life Calling with Coby Kozlowski, Kripalu Center for Yoga and Health. Karma Yoga Leadership Intensive - Coby Kozlowski, Nosara, Costa Rica
Kristen is passionate about living yoga and supporting others in finding their unique gifts and sharing them with the world. She shares her own unique gifts as a yoga teacher - blending music, storytelling, and her light-hearted spirit - in hopes of offering a relaxed, safe space for students to find ease in their minds and bodies.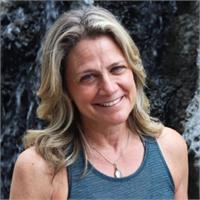 Describe yourself in three words: grounded, loving, and playful.
Why do you teach Yoga? It's the place where I am my most authentic self. I want to share that with others so they can be their perfect authentic selves as well.
What inspires you? Deep love and pure joy!
What's the scariest thing on your bucket list? I don't really have a bucket list. Each experience allows me to grow and brings me to new places, so my "bucket list" is constantly expanding and changing.
Where did you get your training/certifications? Thrive Yoga 200 hour teacher training. Reiki I, II, and Holy Fire Master training from Om Chakrah in Frederick Md.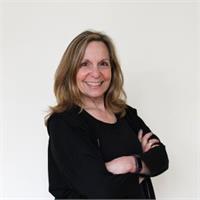 Describe yourself in three words: Optimistic, determined, direct.
Why do you teach Yoga? It's made such a difference in my own life. I really wanted to share.
Something surprising about you: Tough marketing professional by day. Confident, compassionate yoga instructor by night.
What inspires you? People's ability to see the best in any situation, to overcome challenges and adversity and to experience life to its fullest.
What's the scariest thing on your bucket list? Hmmm, dying to do flying trapeze but not sure I have the nerve.
Trainings/Certifications: ISHTA YOGA AT THRIVE YOGA 500HR

Jane teaches with a blend of confidence and compassion. She inspires her students to find presence and balance on and off the mat through asana, breath awareness and meditation. Jane is supportive and encouraging regardless of students' level of practice. Her hands-on adjustments help you feel proper alignment and allow you to go deeper into the poses.
In 2016 Jane received a certificate of completion from Duke Integrative Medicine's Integrative Yoga for Seniors program and she's a member of the International Association of Yoga Therapists. Jane teaches regularly at Thrive and teaches a weekly active adult aging class at the Ben Gaither Senior Center. In 2012 she formed her own company Sarasvate, whose mission is to help people live with greater clarity and prevent memory-related diseases like Alzheimer's. She's aligned with the Alzheimer's Research and Prevention Foundation and has created a niche in yoga and brain health.
Yoga Rookie is perfect for you if you are new to yoga, desire to learn the basics, or haven't practiced in a while and want to make the transition back to a regular practice. You will receive detailed instruction, demonstration, and hands-on assistance that will guide you through the fundamentals of building a strong practice.
Upcoming classes: