Hatha and Restore - Beginner/Intermediate
This class is taught by: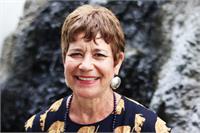 Describe yourself in three words: Kind, hopeful, happy.
Why do you teach yoga? It's not about looking a certain way but yoga is about tapping into the essence of who you really are. I teach to continue to learn. The more I practice and learn the more I lean toward prioritizing "Being" practices that focus on meditation, pranayama, Yoga Nidra, restorative yoga and feeling balanced on and off the mat.
What inspires you? Beauty and being outside in Nature inspires me. The simple beauty and perfection in a flower or watching birds at my feeders.
Julie believes yoga is for everyone. It is her mission to honor and embrace each student's search for self awareness. Julie's aim is to teach with compassion, love and a sense of humor. Find your inward feeling and outward spreading of joy in each individual accomplishment through yoga and interactions out in the world.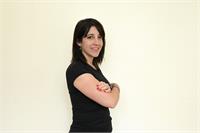 Describe yourself in three words: Misfit, Free-spirit, "Trailblazer"
Why do you teach Yoga? I teach yoga because I believe that it is the most honest path for self healing, awareness, and exploration. Each practice offers us an opportunity to observe, witness, and learn more about ourselves so that we can thrive closer to our full potential.
Something surprising about you: My self-symbol is a fire hydrant and I embarked on a journey with it through art and empirical research that began seven years ago.
What inspires you? Most recently, I have been inspired by the pattern of life/death/life, regeneration, evolution, and the way that centering/creating around a deep void has the power to bring fullness into life.
What's the scariest thing on your bucket list? Having a child/giving birth to an earthling.
Training/Certifications: 200-HR RYT from Yoga District in Washington, DC; Reiki I & II; currently pursuing 500-HR RYT at Thrive Yoga
Angelina is a Rockville, Maryland native with a diverse background of personal and educational studies. She studied Speech Therapy at the University of Maryland, minored in Fine Art at Montgomery College, and has completed some graduate work in Art Therapy at Naropa University in Boulder, CO. Angelina is a freelance artist who enjoys painting, drawing, mixed media collage, ceramics, and sculpture. She is working towards specializing in yoga nidra studies, along with art + yoga paired practices and workshops. Her classes aim to bring students into dormant aspects of self as a way to unlock unused potential and "gold" within the shadow.
Mixed format class. Hatha yoga for all body types and fitness levels will warm the body as we pay attention to alignment and breathing cues. Then enjoy deep relaxation in restorative yoga postures designed to release tension, stretch muscles, calm down and detoxify from over-stimulation in a fast-paced world. Using props, blankets, and bolsters, yoga postures and breathing exercises are sequenced to open your body slowly without resistance.
Sweat Factor: 5
Chill Factor: 8
Upcoming classes:
Sign Up

Tue

May 02 9:30 am - 11:00 am

with

Julie

Alter




Sign Up

Tue

May 09 9:30 am - 11:00 am

with

Angelina

Halpin




Sign Up

Tue

May 16 9:30 am - 11:00 am

with

Angelina

Halpin




Sign Up

Tue

May 23 9:30 am - 11:00 am

with

Angelina

Halpin




Sign Up

Tue

May 30 9:30 am - 11:00 am

with

Julie

Alter




Sign Up

Tue

Jun 06 9:30 am - 11:00 am

with

Julie

Alter




Sign Up

Tue

Jun 13 9:30 am - 11:00 am

with

Julie

Alter




Sign Up

Tue

Jun 20 9:30 am - 11:00 am

with

Julie

Alter




Tue

Jun 27 9:30 am - 11:00 am

with

Julie

Alter




Tue

Jul 11 9:30 am - 11:00 am

with

Julie

Alter




Tue

Jul 18 9:30 am - 11:00 am

with

Julie

Alter




Tue

Jul 25 9:30 am - 11:00 am

with

Julie

Alter




Tue

Aug 01 9:30 am - 11:00 am

with

Julie

Alter




Tue

Aug 08 9:30 am - 11:00 am

with

Julie

Alter




Tue

Aug 15 9:30 am - 11:00 am

with

Julie

Alter




Tue

Aug 22 9:30 am - 11:00 am

with

Julie

Alter