Hatha and Restore - Beginner/Intermediate
This class is taught by: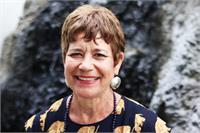 Describe yourself in three words: Kind, hopeful, happy.
Why do you teach yoga? It's not about looking a certain way but yoga is about tapping into the essence of who you really are. I teach to continue to learn. The more I practice and learn the more I lean toward prioritizing "Being" practices that focus on meditation, pranayama, Yoga Nidra, restorative yoga and feeling balanced on and off the mat.
What inspires you? Beauty and being outside in Nature inspires me. The simple beauty and perfection in a flower or watching birds at my feeders.
Julie believes yoga is for everyone. It is her mission to honor and embrace each student's search for self awareness. Julie's aim is to teach with compassion, love and a sense of humor. Find your inward feeling and outward spreading of joy in each individual accomplishment through yoga and interactions out in the world.
Mixed format class. Hatha yoga for all body types and fitness levels will warm the body as we pay attention to alignment and breathing cues. Then, enjoy deep relaxation in restorative yoga postures designed to release tension and stretch muscles--giving you the opportunity to calm your system and detoxify from over-stimulation in a fast-paced world. Using props, blankets, and bolsters, yoga postures and breathing exercises are sequenced to open your body slowly without resistance.
Sweat Factor: 5
Chill Factor: 8
Upcoming classes:
Sign Up

Tue

Dec 12 9:30 am - 11:00 am

with

Julie

Alter




Sign Up

Tue

Dec 19 9:30 am - 11:00 am

with

Julie

Alter




Sign Up

Tue

Dec 26 9:30 am - 11:00 am

with

Julie

Alter




Sign Up

Tue

Jan 02 9:30 am - 11:00 am

with

Julie

Alter




Sign Up

Tue

Jan 09 9:30 am - 11:00 am

with

Julie

Alter




Sign Up

Tue

Jan 16 9:30 am - 11:00 am

with

Julie

Alter




Sign Up

Tue

Jan 23 9:30 am - 11:00 am

with

Julie

Alter




Sign Up

Tue

Jan 30 9:30 am - 11:00 am

with

Julie

Alter




Sign Up

Tue

Feb 06 9:30 am - 11:00 am

with

Julie

Alter




Tue

Feb 13 9:30 am - 11:00 am

with

Julie

Alter




Tue

Feb 20 9:30 am - 11:00 am

with

Julie

Alter




Tue

Feb 27 9:30 am - 11:00 am

with

Julie

Alter




Tue

Mar 06 9:30 am - 11:00 am

with

Julie

Alter




Tue

Mar 13 9:30 am - 11:00 am

with

Julie

Alter




Tue

Mar 20 9:30 am - 11:00 am

with

Julie

Alter




Tue

Mar 27 9:30 am - 11:00 am

with

Julie

Alter




Tue

Apr 03 9:30 am - 11:00 am

with

Julie

Alter




Tue

Apr 10 9:30 am - 11:00 am

with

Julie

Alter