Vinyasa Flow & Core Strength - Beginner/Intermediate
This class is taught by: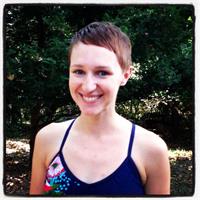 Describe yourself in three words: happy, passionate, spontaneous
Why do you teach Yoga? It's really fun, it inspires me, makes me happy and energized
What is something surprising about you? I'm pretty artistic and love to create things with paper
What inspires you? Being around people who are passionate about doing what they love
Training/Certifications: I got both my 200 and 500 hour certifications here at Thrive. I received my aerial yoga certification through Transcend Wellness and Yoga
Dorota likes to find creative ways of modifying poses to create movement and help her students find connection with their body and breath while creating awareness. She's enthusiastic, encouraging and even though her classes can be challenging, she strives to make them fun so everybody finds something that will suit them.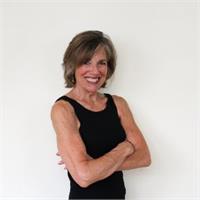 Describe yourself in three words: Balanced, passionate, optimistic.
Why do you teach Yoga? Because yoga teaches me.
What inspires you? My children, my work, and the first day of spring.
What's the scariest thing on your bucket list? Holding handstand in the middle of the room.
Where did you get your training/certifications? ISHTA at Thrive:RYT 500;RYT200,Prenatal; Thai Yoga Massage Level 1
Felicia, 500RYT, has been teaching at Thrive since 2009. Her positive energy and direct instruction inspire students to pay close attention to alignment while keeping a light-hearted and spirited way. Felicia's classes focus on balancing a strong physical practice with mental well-being and fun!
Vinyasa yoga sequences and core strengthening sets. Become more aware of how core strength supports a healthy spine, increases mobility and the feeling of being light. Sequences are designed for a deeper understanding of engaging the core; breathing deeper to support core strength and vitality; and gaining more abdomen and lower back strength and flexibility.

Class Level-Beginner/Intermediate:

Great for students new to yoga with some experience in the basic postures (asana) and yogic breathing and experienced students with a regular practice who are comfortable with sequenced sets and are interested in integrating various yoga techniques for a deeper experience. Modifications and intermediate variations are offered.

Classes will include:
•Beginner and intermediate variations of the foundational poses including arm balances and inversions.
•Beginner and intermediate pranayama techniques and longer pranayama sets such as:ujjayi pranayama (victorious breath; 3-part breath; bhastrika pranayama (bellows breath); and kapalabhati pranayama (breath of fire).
•Yoga techniques to explore awareness of the energetic body (chakras)Self-awareness techniques to de-stress and become more present.
Upcoming classes:
Sign Up

Fri

Apr 28 9:30 am - 11:00 am

with

Dorota

Preysnar




Sign Up

Fri

May 05 9:30 am - 11:00 am

with

Felicia

Piacente




Sign Up

Fri

May 12 9:30 am - 11:00 am

with

Felicia

Piacente




Sign Up

Fri

May 19 9:30 am - 11:00 am

with

Felicia

Piacente




Sign Up

Fri

May 26 9:30 am - 11:00 am

with

Felicia

Piacente




Sign Up

Fri

Jun 02 9:30 am - 11:00 am

with

Felicia

Piacente




Sign Up

Fri

Jun 09 9:30 am - 11:00 am

with

Felicia

Piacente




Sign Up

Fri

Jun 16 9:30 am - 11:00 am

with

Felicia

Piacente




Sign Up

Fri

Jun 23 9:30 am - 11:00 am

with

Felicia

Piacente




Fri

Jun 30 9:30 am - 11:00 am

with

Felicia

Piacente




Fri

Jul 07 9:30 am - 11:00 am

with

Felicia

Piacente




Fri

Jul 14 9:30 am - 11:00 am

with

Felicia

Piacente




Fri

Jul 21 9:30 am - 11:00 am

with

Felicia

Piacente




Fri

Jul 28 9:30 am - 11:00 am

with

Felicia

Piacente




Fri

Aug 04 9:30 am - 11:00 am

with

Felicia

Piacente




Fri

Aug 11 9:30 am - 11:00 am

with

Felicia

Piacente




Fri

Aug 18 9:30 am - 11:00 am

with

Felicia

Piacente




Fri

Aug 25 9:30 am - 11:00 am

with

Felicia

Piacente