Hatha Yoga - Beginner
This class is taught by: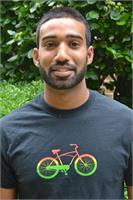 Describe yourself in three words:
Fiery, passionate, strong, easygoing, chill, calm, compassionate, empathetic
Why do you teach Yoga?
I've learned a lot from being a student, but I'm eager to learn so much more while teaching.
Something surprising about you:
I enjoy going out to eat at restaurants by myself lol
What inspires you?
Observing the change in other people's faces, body language and tone of voice when they speak about their passions. It's wonderful to witness and it inspires me to be true to myself.
What's the scariest thing on your bucket list?
Not too sure I even have a bucket list.. but if I had to choose, it would be to wrestle with a lion.
Training/Certifications:
I'm a Certified Strength and Conditioning Specialist through the NSCA. I'm currently finishing my 200-hour YTT through Thrive Yoga.
Peter first came to yoga as a way to stretch his body after sports and weight lifting, but quickly noticed his connection with yoga went much deeper than "just stretching". Peter uses yoga as a moving meditation to bring more awareness to his breath and his sense of self. He enjoys everything, from a hot and fiery class, to a deeply meditative and restorative class. Peter uses his physical therapy and personal training background to focus on integrating specific muscles which aid in alignment and stability in each posture. Peter believes yoga is for everyone, and creates a space for students to find what works best for their own bodies.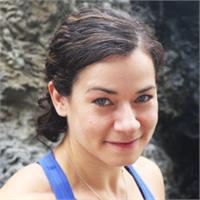 Describe yourself in three words: Radiant, Genuine, Strong
Why do you teach Yoga? Yoga makes me a better athlete and human being and that's the gift I want to share. Yoga brings much needed balance to my life. My practice has been a mirror, a comforter, a motivator, a guide, and so much more - always there to be whatever is necessary for each stage of my life.
Something surprising about you: In the not-so-distant past, I was super unhealthy, totally inactive and very overweight but I turned it all around. I quit smoking, ate real food, become an ultra-marathoner and triathlete, dropped 70 pounds, and gained a happy, healthy life in the process.
What inspires you? Courage, tenacity and authenticity in others.
What's the scariest thing on your bucket list? Hang-gliding
Training/Certifications: I completed my RYT200 Yoga Teacher Training at Thrive. I'm also an RRCA-Certified Running Coach, NASM-Certified Personal Trainer, Corrective Exercise Specialist and Women's Fitness Specialist. In January 2017, I'll complete my Yoga for Athletes advanced teaching immersion with Sage Rountree.
Alison believes in working with your body, not against it. Her approach to teaching is compassionate and grounding. She encourages students to explore and experience movement in new ways in order to build body awareness, confidence and just generally be more comfortable in their own skin. In her classes — as well as in her own practice — she uses asana, breath and meditation as a means to develop greater strength, mobility and endurance for the body, mind and spirit.
A well-rounded yoga class exploring postures (asanas), breathing exercises (pranayama), and energy balance. Classes include training in: pose alignment; relaxation techniques; concentration, meditation. Expect to improve your overall sense of well-being.
Sweat Factor: 7
Chill Factor: 7
Upcoming classes:
Sign Up

Sun

Apr 30 11:00 am - 12:20 pm

with

Peter

Francis




Sign Up

Sun

May 07 11:00 am - 12:20 pm

with

Alison

Heilig




Sign Up

Sun

May 14 11:00 am - 12:20 pm

with

Alison

Heilig




Sign Up

Sun

May 21 11:00 am - 12:20 pm

with

Alison

Heilig




Sign Up

Sun

May 28 11:00 am - 12:20 pm

with

Alison

Heilig




Sign Up

Sun

Jun 04 11:00 am - 12:20 pm

with

Alison

Heilig




Sign Up

Sun

Jun 11 11:00 am - 12:20 pm

with

Alison

Heilig




Sign Up

Sun

Jun 18 11:00 am - 12:20 pm

with

Alison

Heilig




Sign Up

Sun

Jun 25 11:00 am - 12:20 pm

with

Alison

Heilig




Sun

Jul 02 11:00 am - 12:20 pm

with

Alison

Heilig




Sun

Jul 09 11:00 am - 12:20 pm

with

Alison

Heilig




Sun

Jul 16 11:00 am - 12:20 pm

with

Alison

Heilig




Sun

Jul 23 11:00 am - 12:20 pm

with

Alison

Heilig




Sun

Jul 30 11:00 am - 12:20 pm

with

Alison

Heilig




Sun

Aug 06 11:00 am - 12:20 pm

with

Alison

Heilig




Sun

Aug 13 11:00 am - 12:20 pm

with

Alison

Heilig




Sun

Aug 20 11:00 am - 12:20 pm

with

Alison

Heilig




Sun

Aug 27 11:00 am - 12:20 pm

with

Alison

Heilig