Hatha Yoga - Beginner
This class is taught by: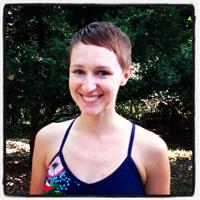 Describe yourself in three words: happy, passionate, spontaneous
Why do you teach Yoga? It's really fun, it inspires me, makes me happy and energized
What is something surprising about you? I'm pretty artistic and love to create things with paper
What inspires you? Being around people who are passionate about doing what they love
Training/Certifications: I got both my 200 and 500 hour certifications here at Thrive. I received my aerial yoga certification through Transcend Wellness and Yoga
Dorota likes to find creative ways of modifying poses to create movement and help her students find connection with their body and breath while creating awareness. She's enthusiastic, encouraging and even though her classes can be challenging, she strives to make them fun so everybody finds something that will suit them.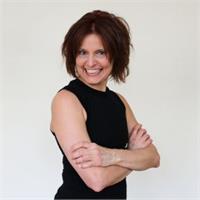 Describe yourself in three words:
Fun, inquisitive, seeker
Why do you teach Yoga?
It keeps me present and young at heart. No other job in the world requires me to consciously breathe all day long.
What inspires you?
Children, anyone who asks questions
Where did you get your training/certifications?
I have several certifications and have attended yoga workshops and trainings in all different styles since 1987. The biggest influence on my skill as a teacher has been from teaching yoga to thousands of students over the last 15 years-On the job training. My style is derived from the yoga tools that are the most effective and most pleasureable ways to live a conscious, healthy and loving life.
Studio owner;
Yoga Training Director and an E-RYT500, susan has studied various yoga styles and yoga fusion formats for more than 25 years, including Baptiste Power Vinyasa, ISHTA, Kundalini, Yin, Restorative, Prenatal, Yoga Nidra and Therapeutic Yoga. Susan teaches within the framework of Kriya yoga using the tools of the 8-limbs of yoga. Her classes class are sequenced uniquely to inspire strength, flexibility and conscious awareness. Expect your yoga practice to surprise you.
Susan is the creator, director and lead trainer of the Thrive Yoga Teacher Trainings. Thrive Yoga Trainings have graduated more than 300 yoga teachers who today continue to uniquely influence yoga in America (and other countries). Thrive Yoga Trainings specialize in helping students discover and develop their unique voice as a human being and as a yoga teacher.
A well-rounded yoga class exploring postures (asanas), breathing exercises (pranayama), and energy balance. Classes include training in: pose alignment; relaxation techniques; concentration, meditation. Expect to improve your overall sense of well-being.
Sweat Factor: 7
Chill Factor: 7
Upcoming classes:
Sign Up

Sun

Aug 27 11:00 am - 12:20 pm

with

Dorota

Preysnar




Sign Up

Sun

Sep 03 11:00 am - 12:20 pm

with

Susan

Mondi




Sign Up

Sun

Sep 10 11:00 am - 12:20 pm

with

Christine

Dance




Sign Up

Sun

Sep 17 11:00 am - 12:20 pm

with

Christine

Dance




Sign Up

Sun

Sep 24 11:00 am - 12:20 pm

with

Christine

Dance




Sign Up

Sun

Oct 01 11:00 am - 12:20 pm

with

Christine

Dance




Sign Up

Sun

Oct 08 11:00 am - 12:20 pm

with

Christine

Dance




Sign Up

Sun

Oct 15 11:00 am - 12:20 pm

with

Christine

Dance




Sun

Oct 22 11:00 am - 12:20 pm

with

Christine

Dance




Sun

Oct 29 11:00 am - 12:20 pm

with

Christine

Dance




Sun

Nov 05 11:00 am - 12:20 pm

with

Christine

Dance




Sun

Nov 12 11:00 am - 12:20 pm

with

Christine

Dance




Sun

Nov 19 11:00 am - 12:20 pm

with

Christine

Dance




Sun

Nov 26 11:00 am - 12:20 pm

with

Christine

Dance




Sun

Dec 03 11:00 am - 12:20 pm

with

Christine

Dance




Sun

Dec 10 11:00 am - 12:20 pm

with

Christine

Dance




Sun

Dec 17 11:00 am - 12:20 pm

with

Christine

Dance