Pure Bliss - Restorative Yoga
This class is taught by: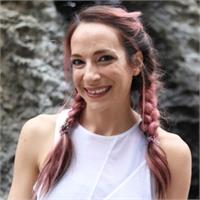 Describe yourself in three words:
Ether, Air, Fire
Why do you teach Yoga?: Yoga has helped give me what I like to call my "phoenix moment," rise from my ashes and overcome trauma; first feeling physically stronger, then mentally, then spiritually. As a teacher I want to help provide a space where others can reconnect with themselves and reclaim their bodies.
Something surprising about you: ...have you heard me laugh?
What inspires you?: I recently learned that a butterfly must struggle out of its cocoon in order for it to be able to fly. I think that is a beautiful reminder that sometimes in life we need to struggle in order to develop our ability to fly.
What's the scariest thing on your bucket list?: Scuba diving
Training/Certifications: 200 YTT from Thrive, Reiki Level 1&2, Currently enrolled in 300 YTT at Thrive,Thai Yoga Massage Level 1, Aerial Yoga Level 1 and 2
Traci uses yoga as a way to heal past traumas and reconnect with her true self. She integrates aspects of emotional and trauma sensitive yoga as she approaches each of her classes and also enjoys making connections to the different charkas and elements. Traci creates a loving and safe space for her students to discover just how strong they really are (inside and out!).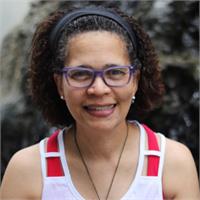 Describe yourself in three words:
Happy, Kindhearted, Introspective
Why do you teach yoga?
I believe yoga opens us up and paves the way for self discovery and our connectedness to all that is. Yoga has made me a much more open person in so many aspects of my life. I love sharing what yoga has to offer in body, mind and spirit.
Something surprising about you:
I am obsessed with tiny houses
What inspires you?
I am inspired by people who pursue their passions and let nothing stand in their way. I am also inspired by Mother Earth and all of the gifts that she has bestowed upon us.
What is the scariest thing on your bucket list?
Traveling alone to Tibet to stay in a monastery
Trainings/Certifications:
RYT 200, Thrive Yoga, I am currently pursuing my RYT 500 at Thrive yoga. I am certified in Reiki I and II, I am also a Certified Holistic Health Coach through the Institute for Integrative Nutrition, and a certified crystal healer.
Lisha brings a gentle, meditative quality and an air of calm healing energy to her classes, incorporating Reiki and crystals whenever possible. She believes that yoga is for every"body" and wants everyone to feel welcome and included.
Deep and restful, Thrive Restorative yoga is designed to help each student release tension, stretch muscles, calm down, and detoxify from over stimulation in a fast-paced world. Using props, blankets, and bolsters, yoga postures and breathing exercises are sequenced to open your body slowly without resistance. Just let it go!
Sweat Factor: 0
Chill Factor: 10
Upcoming classes: