Pure Bliss - Restorative Yoga
This class is taught by: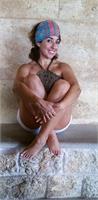 Describe yourself in three words: Intuitive, empathic, passionate
Why do you teach Yoga? Yoga is one of the most effective, promising and true human connection to one self and others.
Something surprising about you: I get lost into my charcoal painting. The messier the better!
What inspires you? Contrast, projection and love...most of all love. When the heart leads through love, all softens and flows naturally making space for all to be. Love welcomes contrast to appreciate the present, sheds light on projection to internally evolve and acts as glue to unite us together.
Where did you get your training/certifications? Thrive Yoga 500YTT
Nahla, RYT500 and Thai Yoga Practitioner, integrates pranayama and restorative asanas to recharge, renew and rejuvenate. Nahla opens class with a soft meditation that keeps the mind in full awareness of the body's sensation. Her hands-on assistance is approached holistically to promote further wellness. A sense of zen and pure bliss are attainable in Nahla's classes. Remember wishing well is being well!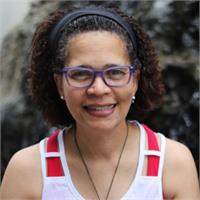 Describe yourself in three words:
Happy, Kindhearted, Introspective
Why do you teach yoga?
I believe yoga opens us up and paves the way for self discovery and our connectedness to all that is. Yoga has made me a much more open person in so many aspects of my life. I love sharing what yoga has to offer in body, mind and spirit.
Something surprising about you:
I am obsessed with tiny houses
What inspires you?
I am inspired by people who pursue their passions and let nothing stand in their way. I am also inspired by Mother Earth and all of the gifts that she has bestowed upon us.
What is the scariest thing on your bucket list?
Traveling alone to Tibet to stay in a monastery
Trainings/Certifications:
RYT 200, Thrive Yoga, I am currently pursuing my RYT 500 at Thrive yoga. I am certified in Reiki I and II, I am also a Certified Holistic Health Coach through the Institute for Integrative Nutrition, and a certified crystal healer.
Lisha brings a gentle, meditative quality and an air of calm healing energy to her classes, incorporating Reiki and crystals whenever possible. She believes that yoga is for every"body" and wants everyone to feel welcome and included.
Deep and restful, Thrive Restorative yoga is designed to help each student release tension, stretch muscles, calm down and detoxify from over stimulation in a fast-paced world. Using props, blankets, and bolsters, yoga postures and breathing exercises are sequenced to open your body slowly without resistance. Just let it go!
Sweat Factor: 0
Chill Factor: 10
Upcoming classes: