Vinyasa Flow - Beginner/Intermediate
This class is taught by: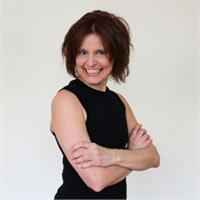 Describe yourself in three words: Fun, inquisitive, clairvoyant
Why do you teach Yoga?
It keeps me present and young at heart. No other job in the world requires me to consciously breathe all day long.
What inspires you?
Children, anyone who asks questions
Where did you get your training/certifications?
I have several certifications and have attended yoga workshops and trainings in all different styles since 1987. The biggest influence on my skill as a teacher has been from teaching yoga to thousands of students over the last 13 years at Thrive. My style is derived from the yoga tools that are the most effective and most pleasurable ways to live a conscious, healthy and loving life.
Studio owner; Susan has lived a healthy lifestyle for more than 30 years. Yoga Training Director and an E-RYT500, Susan has studied various yoga styles and practices for more than 25 years, including Baptiste Power Vinyasa, ISHTA, Kundalini, Yin, Restorative, Prenatal, Yoga Nidra and Therapeutic Yoga. Susan's classes are sequenced uniquely to inspire strength, flexibility and conscious awareness. Expect your yoga practice to surprise you.
Susan is the creator, director and lead trainer of the Thrive Yoga Teacher Trainings. Thrive Yoga Trainings have graduated more than 300 yoga teachers who today continue to uniquely influence yoga in America (and other countries). Thrive Yoga Trainings specialize in helping students discover and develop their unique voice as a human being and as a yoga teacher.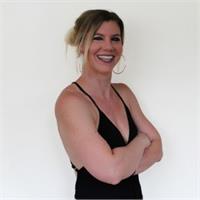 Describe yourself in three words: playful, compassionate, and empathetic
Why do you teach Yoga? I teach to learn how to be a better student and to spread love.
Something surprising about you: I am a twin.
What inspires you? Challenges and people who are successful in life doing what they are passionate about.
What's the scariest thing on your bucket list? Skydiving
Training/Certifications: 300 Hour Yoga Teacher Training Program, March 2017 | Thrive Yoga
Level 1 Thai Yoga Massage Training | Spiritual Essence Yoga & Wellness Center, January 2017
Reiki Practitioner: Reiki First Degree, September 2016; Reiki Second Degree, September 2016 | The Grace of Reiki and the Usui System of Natural Healing
200 Hour Yoga Teacher Training Program, June 2015 | Thrive Yoga/Simon Says Yoga
Health Coach Training Program, October 2014 | Institute for Integrative Nutrition
B.S. Community Health, December 2009 | University of Maryland, College Park, MD School of Public Health
Katie teaches vinyasa flow and will work to find a balance between effort and ease both mentally and physically. Katie's class will integrate deep breathing, self- awareness, and fitness and will provide students with an overall wellness experience. Katie will build student's strength, balance, and flexibility with a range of poses, sequences, and modifications to fit the student's needs.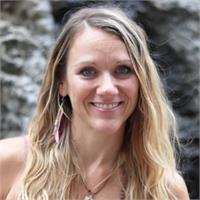 Describe yourself in three words:
passionate, funny, inquisitive
Why do you teach Yoga? I like to get a lot in a little and that is what yoga is...I feel my calling is to serve, encourage, and help others. Yoga resonates with everything in my being and I want to live it fully and share it with others. To teach, keeps me centered and connected with my heart and instills a responsibility and commitment to learn as much as I want to know personally. Yoga heals and builds from the inside out and I want to be as much a part of that as possible. It is fitness for the body, mind, and soul. That's a three-fer all in one!
Something surprising about you: This is a tough question b/c I am pretty open and a 'what you see is what you get' kind of gal.
Maybe something good to know is that I sometimes make up my own words.
What inspires you? Yoga, Susan Bowen, My Mom, my children, my sisters, family, music, people, vulnerability, love, nature and life itself. Life is a gift.
What's the scariest thing on your bucket list? Although I do not consider this scary, I can not wait to swim with dolphins and I hope to get to do this with my mom because it is her dream too. However, the scariest thing on my bucket list is to be an entrepreneur.
Training/Certifications: I will be completing my 200 hour YTT with Thrive in December (2016). I have been studying and practicing vigorously since I started my training in March. I also teach children's yoga and am Reiki I and II certified.
Becki is a fit single mother of three that has consciously and successfully worked at getting her body back into pre-baby and even stronger shape through routine yoga practice. She religiously practices breath work, meditation, and relaxation techniques that keeps her grounded, strong, sane and happy as she juggles the infinite demands of parenthood and her career. She approaches asana as a practice to surrender, embrace, savor, and strengthen the mind, body, and spirit. Her sense of humor and uplifting energy create a comfortable and welcoming space to explore body/mind consciousness as she leads through encouraging, clear direction.
Popular flowing style of yoga known for practicing deep breathing and increasing self-awareness, as well as fitness. Students who like moving with their breath to build heat, strength, and flexibility will favor vinyasa yoga. Expect unique sequences and a wide range of music.
Sweat Factor: 8
Chill Factor: 5
Upcoming classes: